Looking to go further with your ride? Our pedal-assist technology kicks in automatically once you start pedaling, so you can explore the city without breaking a sweat. Citi Bike has over 20,000 bikes, including over 4,000 ebikes in our fleet.
These ebikes feature a motor on the rear of your bike, brakes on the front along with bells on each handlebar, and a consistent, single-speed so there's no need to adjust the gearing. 
Annual members will pay $0.17/minute for ebikes. This amount will be capped at $3 for rides 45 minutes or less that enter or exit Manhattan.
Non-members will pay $0.26/minute and Reduced Fare Bikeshare members will pay $0.06/ minute for ebike rides.
All per minute ride prices are rounded up to the nearest minute. Please note that riding an ebike will incur extra fees, regardless of your membership or pass type.
Tips for renting an ebike
Open the Lyft app.
Click on the

at the bottom of your screen.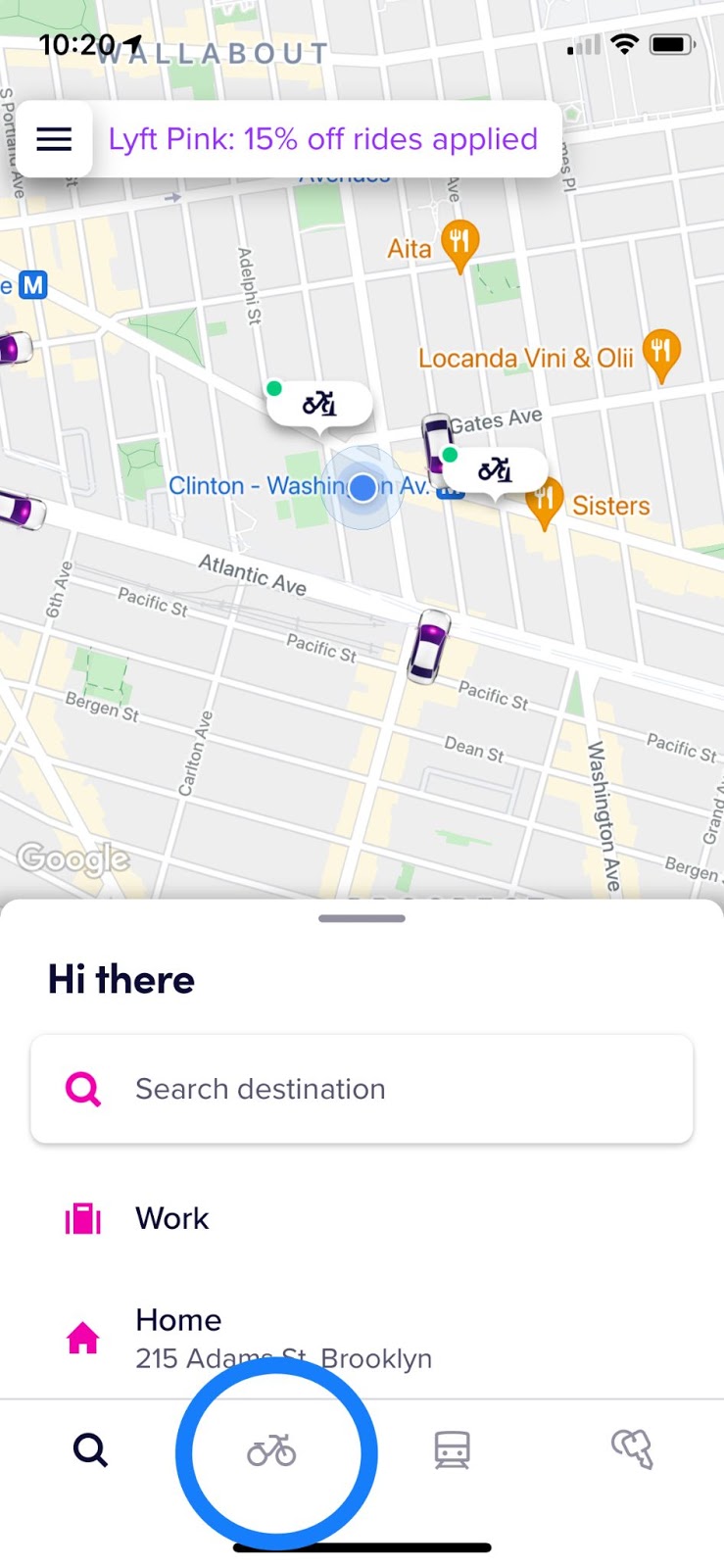 Look for the

 symbol. It indicates there is at least one charged ebike currently at the station. The number immediately to the right of the

indicates how many charged ebikes are available at that station. In the example screenshot below, there are three stations nearby that have one ebike available at each station. Use your fingers to zoom out to see more stations.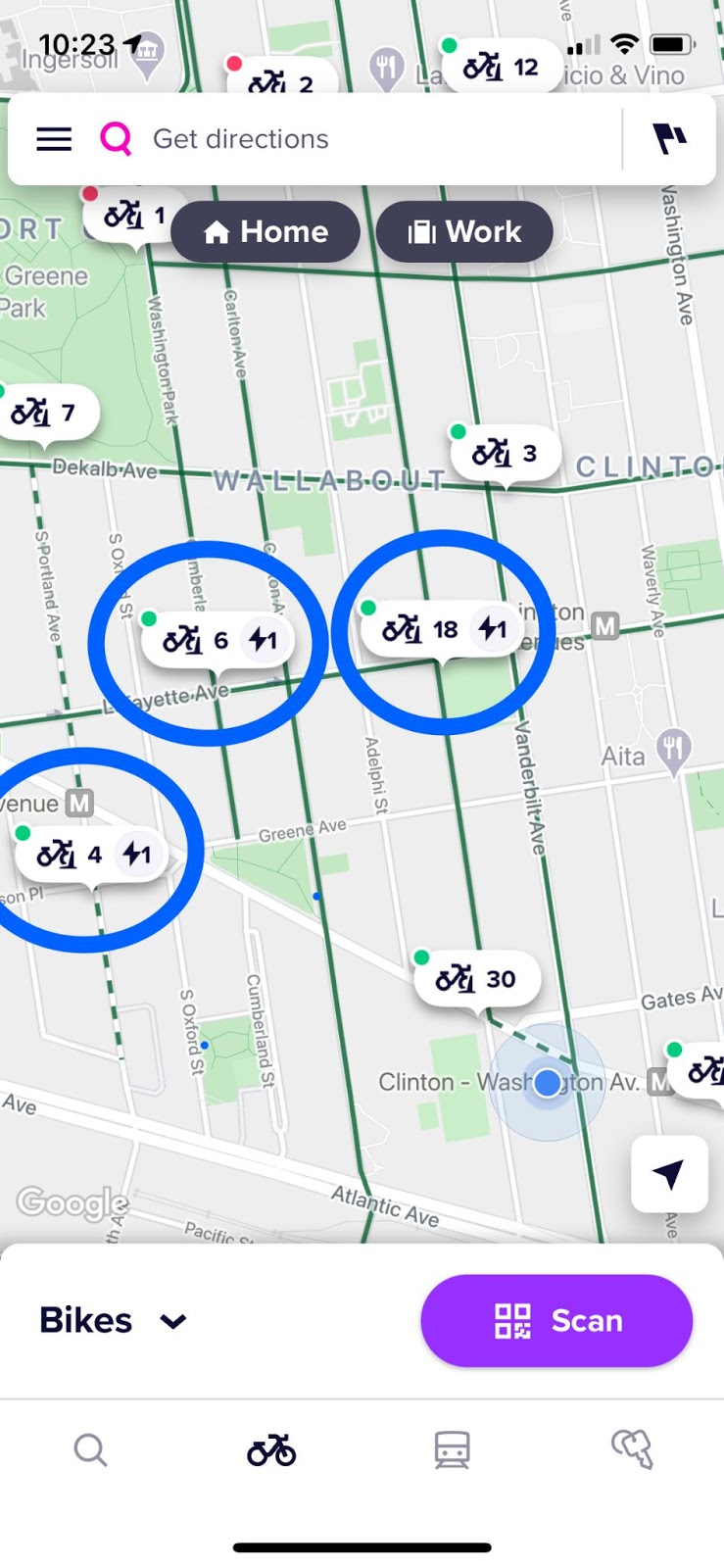 Walk to the nearest that shows an ebike available. If you arrive at the station and the ebikes are gone by the time you get there, check your app again and go to the nearest station that has an ebike available. The app updates bike and dock availability in real-time.
Follow these instructions to unlock a bike using the Lyft app. When you are ready to dock the bike, check the app for nearby stations with available docks. Slide the bike into an open dock, and wait for a green light on the dock to make sure the bike is docked correctly.